We are very proud to announce that our app "XTractor for Jira (Cloud)" is now officially listed on the Atlassian Marketplace.
After being officially listed on Microsoft AppSource (former Microsoft Office Store) this is the next major step for "XTractor for Jira (Cloud)" on its way.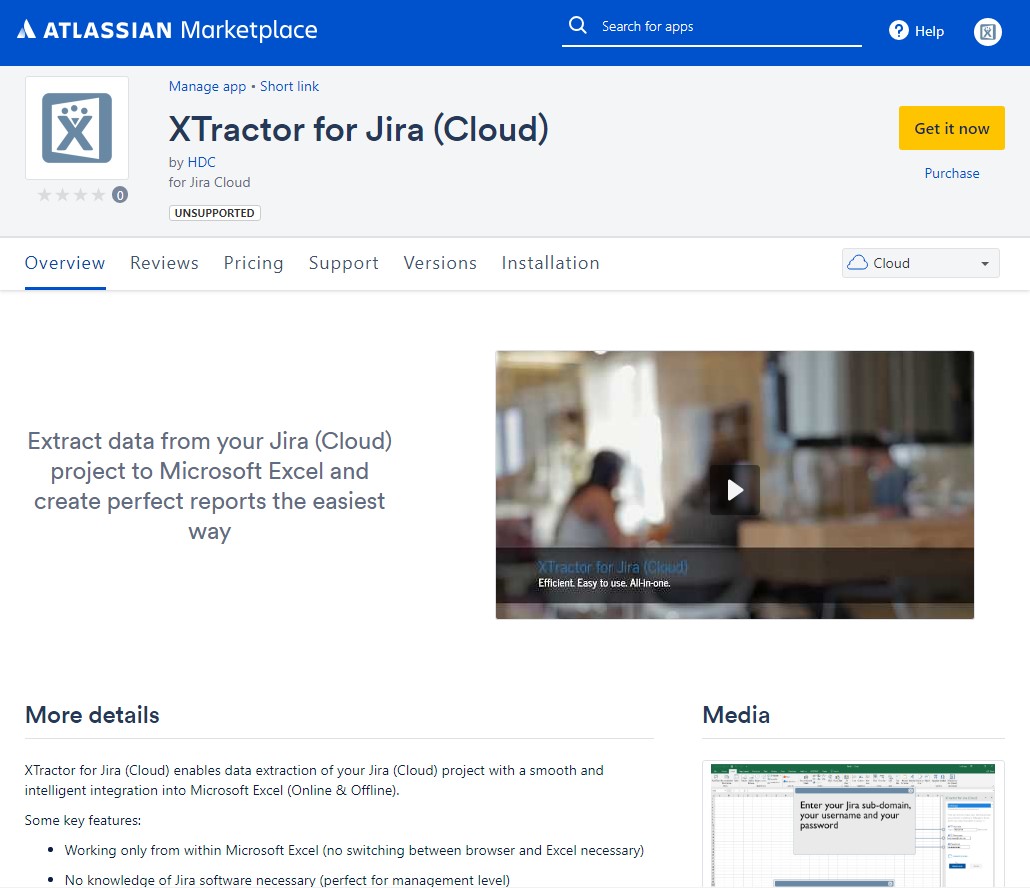 About "Xtractor for Jira (Cloud)"
"Xtractor for Jira (Cloud)" is an add-in for Microsoft Excel to ensure a smooth integration into Excel while it makes it easy to import data from your Jira (Cloud) project and generate great and appealing reports.
You can find more information and details here.
Wanna give it a try?
Simply download the 15-day trial for free.

About Atlassian
Atlassian is provider and developer of Jira – the #1 software development tool used by agile teams.
Senior Agile Coach, Senior Scrum Master (PSM), Senior Innovation Coach, Open Innovation
Dozent für Social Media und Interaktive Medien an privaten Hochschuleinrichtungen.
Jahrelange Expertise und umfassendes Praxis-Know-how aus zahlreichen Projekten für namhafte Unternehmen.