Let's face it, creating reports from Jira is one of the most complicated and annoying things most product owners need to do.
Many solutions on the market either need a complicated installation (locally and on the server) or their handling needs to switch tasks between Excel and Browser – and sometimes even an additional (proprietary) software.
In addition, creating reports from the data in Jira needs know-how about how to show and select the needed data, how to export them and finally how to import them correctly into Microsoft Excel.
And that's not all – after having these data in Microsoft Excel imported, creating charts and even creating conditional formatting need additional work, people who do not work regularly with Microsoft Excel also have issues with.
Finally, most project managers (which are mostly resided outside agile teams) request information but have no idea how to handle Jira and how to work with it – certainly not how to extract any data from Atlassian's Jira. When being asked to use Jira for requesting the data they are (understandably) afraid of doing something wrong.
During our long lasting work for several well known companies we encountered these issues many times and while we explain agile teams don't need those information – it's the project managers who want these information (desperately) for their daily business.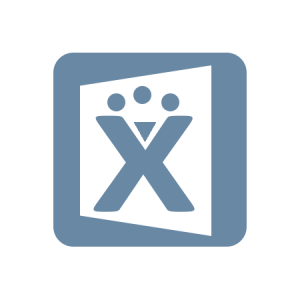 This was the reason why we created "XTractor for Jira (cloud)".
Our add-in for Microsoft Excel is not only easy to install and super simple to use but also gives people who have no idea of Atlassian's Jira a "first look" at this great software.
It also takes away the fear of those people who are afraid of doing something wrong since they only handle the data within Microsoft Excel while they don't need to use the Jira user interface at all.
Here are some of the many key features "Xtractor for Jira (Cloud)" offers:
No switching between browser and Excel (all is done within Microsoft Excel)
No knowledge of the Jira platform necessary (perfect for managers)
No configuration in Jira necessary (no need to install any plug-ins or add-ins)
Runs without any configuration of your Jira administrator (you just need your regular Jira account)
Perfect integration into Microsoft Excel (Office 365)
Dynamic live data exchange with Atlassian's Jira (Cloud)
Integrated automatic creation of several charts (depending on the selected fields)
Integrated conditional formatting
Saves settings per user for future use (makes it much faster and easier to re-call the same selections again, no registration needed)
Multi-language support (currently English & German – additional language-support planned)
Want to have some more information about how "XTractor for Jira (Cloud)" works?
Please have a look at the video on top of this article to see how easy it is to handle and to work with.
You want to use "XTractor for Jira (Cloud)" immediately and test it?
We are proud to say that "XTractor for Jira (Cloud)" is officially listed in Microsoft AppSource.

And finally, we'll give you a sneak peek into different screenshots to show the easy handling of "XTractor for Jira (Cloud)".
Here are 6 simple steps on how to install "XTractor for Jira (Cloud)".
You're using your own (internal) server for Jira?
Don't hesitate to contact us at any time for a tailored solution for Jira (Server).